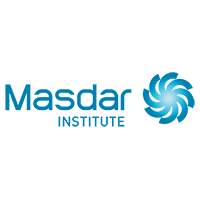 Masdar Institute of Science and Technology
Master of Science in Engineering Systems and Management
Engineering systems and management is an interdisciplinary field that brings together experts in engineering, design, economics, management and policy to teach and undertake research into large-scale complex systems. The mission of the Engineering Systems and Management (ESM) Program at Masdar Institute is to create corporate and government leaders that can effectively deal with global energy and sustainability challenges that involve large scale systems. ESM graduates are trained in strategy, operations and systems thinking. As such, they will be ideally positioned to take leadership positions in the private or public sector and guide research and implementation of alternative energy technologies and policies.
Program Goals
The Engineering Systems and Management Master of Science will meet its overarching goal to educate its graduates professionally and ethically to be valuable professionals in the UAE and abroad, with disciplinary preparation that imparts the following:
Ability to identify and respond to complex engineering systems problems (involving technical and socioeconomic components);
Ability to apply advanced systems analysis tools in a multi-disciplinary setting in order to bound, plan, analyze, design and implement solutions to engineering systems problems;
Understanding of the complex interactions between engineering system solutions and their implications on larger scale (regional, national, global) technological, economic, societal and environmental systems with a view on long-term sustainability; and
An understanding of the value of technical and scientific scholarship, service to society, leadership and lifelong learning required to further their career aspirations in support of the needs of the community.
Program Learning Outcomes
The Engineering Systems and Management Program aims to fulfill the following set of outcomes that are designed to be in accordance with the current ABET Accreditation criteria:
Successfully apply appropriate combinations of advanced concepts of engineering, economics, system theory, management and policy to identify, formulate and address engineering systems problems;
Successfully use advanced system analysis and design tools (e.g. optimization, simulation, architecture, statistical analysis, surveys, applied principles and heuristics etc.) to design, develop, implement, integrate and improve systems and processes that target socio-technical integrated engineering systems;
Understand and apply the relationships between the management tasks of planning, organization, leadership, control, and the human element in production, research, and service organizations along with an understanding of and dealing with the stochastic nature of organizational and political systems;
Assess the direct and indirect impact of engineering solutions on sustainable development (e.g., economic, environmental, and social factors) with a focus on energy and sustainability;
Use appropriate advanced methods to design, conduct and analyze experimental studies for engineering systems with a strong sociotechnical component; and
Communicate effectively in written and oral form, both, individually and as a member of a multidisciplinary team.