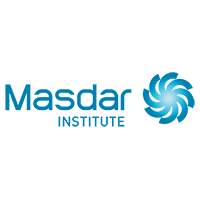 Masdar Institute of Science and Technology
Master of Science in Computing and Information Science
Computing and information science (CIS) is the backbone of a modern technological society and the driving force behind today's industries. It provides the data management, data analysis and computational capabilities needed to solve the world's most challenging problems in every domain. The mission of the Computing and Information Science Program at Masdar Institute is to create CIS professionals who are familiar with the unique challenges and problems of sustainability and alternative energy, and who can effectively bridge the gap between information technology (IT) and related engineering disciplines. Graduates of the Masdar Institute Computing and Information Science Program will have the range of skills necessary to take up technical or managerial positions in industry, and be capable of conducting independent, cross-disciplinary research.
Program Goals
The Computing and Information Science Program at Masdar Institute aims to achieve the following goals:
Create leaders who are capable of developing and managing cutting-edge information technologies, thus increasing the knowledge force in Abu Dhabi and the surrounding region;
Impart in graduates an understanding of the value of technical scholarship, research, and service to society;
Produce graduates who are aware of the requirement for, and possess the ability to, engage in life-long learning; and
Collaborate across Masdar Institute to capitalize on and contribute to the Institute's interdisciplinary nature to help solve important world problems.
Program Learning Outcomes
To achieve its program goals, the Computing and Information Science Program has defined the following targeted learning outcomes that have been adapted from the accreditation criteria stipulated by the ABET Computing Accreditation Commission (ABET, 2008). This adoption and adaptation of the IT goals will help ensure the highest standards as well as conformity to established international norms. Upon graduation from the CIS Program, students will be able to:
Use and apply current technical concepts and practices in core computing and information technologies;
Analyze a problem, and identify and define the computing requirements appropriate to its solution;
Design, implement, and evaluate computer-based systems, processes, components, and programs both in teams and individually to meet desired outcomes;
Communicate effectively with a range of audiences; and
Recognize the need for, and have an ability to, engage in continuing professional development