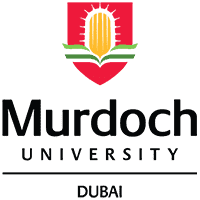 Bachelor of Commerce in Finance
Money, Money, Money! Finance is all about managing money, whether you are advising a large corporation or someone's personal finances. During your Finance studies, you will learn about many issues relevant to the corporate financial manager. These include areas like capital investment decisions, cost of capital, sources of funds, dividend policy, working capital management, efficient capital markets, portfolio management, the use of options, futures, forward exchange contracts and other derivative financial instruments. You will also receive an introduction to international finance. By teaching you about these issues you will become equipped with the necessary skills to obtain employment in such areas as stock broking, insurance and banking as well as preparing you with the skills for careers in finance in public and private sector organisations.
What can you do with a Finance degree?
The following are just some of the professions you could consider when you take the Finance degree - Financial Manager; Credit Manager; Trust Officer; Management Accountant; Internal Auditor; Forensic Accountant; Cash Manager; Monetary/Financial Economist; Public Finance Economist or Statistician. You may, especially if you choose to take a double major with another Commerce area, work participating in various business strategies, quality management, or developing and using information systems to track financial performance. Careers in Financial Planning or Management, particularly in terms of personal financial planning will focus on planning financial futures. This includes areas such as funding your retirement or your child's education. Employment in this area can be within large financial institutions or companies or at the level of a sole proprietor of a small business. If you are thinking about a career in corporate finance you would be looking at a role where you would work towards growing the business, making acquisitions, planning for its financial future and manage any cash on hand. You might work for a large multinational company or a smaller player with high growth prospects. As you might imagine, a role in the corporate finance arena can be varied. Some of your potential employers may be Commercial Banks; Financial Institutions; Insurance Companies; Credit Management Companies; Credit Unions or Mortgage and Finance Companies.