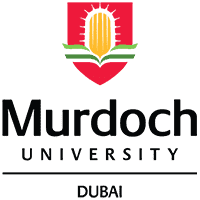 Bachelor of Commerce in Management
Being bossy does not make you a good manager; it won't necessarily even make you a manager! So what does being a manager entail? 'Management' refers to the process of employing resources to achieve customer needs, that is administering activities and actions that meet particular goals. Traditionally, the study of management was concerned with the four functions of planning, organising, directing and controlling. Although these functions are vital for the well-being of organisations, contemporary workplaces are highly dynamic and they bring a new set of challenges to management. Studying management at Murdoch will allow you the opportunity to learn about traditional and contemporary issues effecting management. This study covers a wide range of relevant issues, theories and perspectives to better prepare you for the complexities and responsibilities of managerial life in the twenty-first century.
What can you do with a Management degree?
As a Murdoch Management graduate there are a range of opportunities you may choose to pursue, especially if you choose to take a double major with another Commerce area. Depending on which skill combinations or specialisations you have, your Murdoch degree may lead you to work or study opportunities in a number of areas. The following are just some professions you could consider: Convention Services Manager; Administrative Service Manager; Public Relations Manager; Sales Manager; Engineering and Natural Science Manager; Management Consultant; Training and Development Manager; General Manager; Financial Manager.
Required Credit Hours: minimum hours