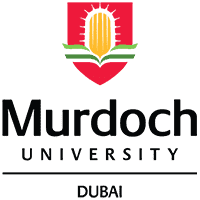 Bachelor of Science in Business Information Systems
In today's world business information is increasingly complex with the growth of the Internet, sophisticated databases and other business software. Information Systems is the study of information generation, communication, storage, and application in the context of organized human activity. In your Business Information Systems course you will acquire skills that will enable you to discover organizational information requirements, systems planning, analysis, design and development, web authoring, project management, and the design and management of databases and communications networks. When you study Business Information Systems you will understand and be able to communicate how information systems are vital to the health of any organization. You will be able to develop, design and manage such systems as a result of your creative problem solving, teamwork skills and professionalism.
What can I do with my Business Information Systems degree?
As a Murdoch Business Information Systems graduate, your employment outlook is positive, especially if you combine it with other disciplines. The following are some of the professions you could consider:
Systems Analyst/Computer Systems Analyst;
Network Analyst;
IT Business Analyst;
Network Administrator.
Some of your potential employers may be:
IT Firms;
Audit Firms;
Large Corporate Organizations;
Australian Computer Society;
Government Organizations;
Software Companies.