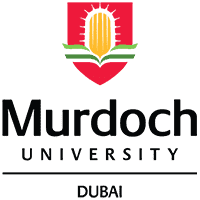 Bachelor of Science in Computer Science
Love computing? Get a kick out of troubleshooting glitches and software bugs? Want to know exactly how it all works and help set future directions in the fast-paced world of IT? Then this is the course for you! Computer Science at Murdoch will give you a thorough understanding of the theory, methods and systems used in the computing industry. You will be fully trained in computer systems technology and software development with a strong focus on the application of computer and software systems for problem solving.
What can I do with my Computer Science degree?
Murdoch Computer Science graduates go everywhere from business, industry and manufacturing right through to government departments and the community sector. Depending on which skill combinations or specializations you choose, your Murdoch degree may lead you to work or study in a huge number of exciting areas. Not just in Australia either, but right around the world you'll be in demand in areas as diverse as programming, system analysis and software engineering. The following are some of the professions you could consider:
Software Architect/Developer/Programmer;
Software Engineer;
Computer Systems Analyst;
Security Specialist;
Network Analyst;
Computational Scientist