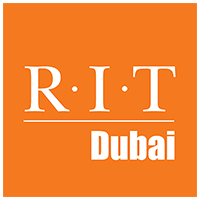 Rochester Institute of Technology
Bachelor of Science in Business Adminsitration - Management
Management is the process of ensuring that an organization or company is able to operate in both the immediate and near future. Managers are charged with making decisions that will impact an organization on every level. These decisions range from hiring a new employee to taking a company public. Management is not an easy field, and good managers are highly sought after. The management program at RIT Dubai educates students on the many facets of management, while also improving their ability to motivate their peers, communicate with others and lead a team, all of which are essential skills for good managers. The program prepares students for management and specialist careers in a variety of enterprises and organizations. Students develop the skills and concepts needed to become effective leaders, ethical decision makers, and creative innovators. The management curriculum provides both depth and flexibility in its offerings so that students may maximize their educational experience. Management students develop an understanding of business operations through the core business courses offered in all programs at RIT Dubai. These classes provide the foundation for students to develop their abilities as capable managers who are able to make sound decisions, motivate employees, and communicate clearly.
Required Credit Hours: minimum 123 hours
Accreditations:
The global accrediting body for business schools offering undergraduate and postgraduate programs.
KHDA is the educational quality assurance and regulatory authority of the Government of Dubai, United Arab Emirates. It oversees the private education sector in Dubai