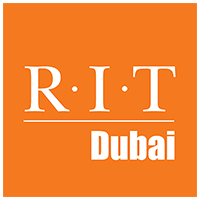 Rochester Institute of Technology
Master of Science in Electrical Engineering
Rapidly developing global technologies are changing the way we live.  The Master of Science (MS) in Electrical Engineering at RIT Dubai combines theoretical fundamentals as well as practical aspects in this dynamic field, and educates students in practices, methodologies, and cutting edge techniques.  You'll build on your experience of engineering and can choose to focus on two areas: Communications or Control Systems.  
The MS degree in Electrical Engineering is awarded upon successful completion of an approved program of study, including courses in such areas as engineering mathematics, communications, and control.
Students have the option to graduate on either thesis, graduate paper, or comprehensive exam option.  RIT Dubai offers the program in its entirety in Dubai, but students can study abroad  or transfer to the main campus in Rochester, New York, subject to achieving additional respective requirements and approvals.
Flexible Timings: All courses are offered during weekday evenings on our Dubai campus from 6 - 9 pm, enabling working professionals to complete the master's program in as little as 18 months.
Required Credit Hours: minimum 30 hours
Entry Requirements
Credit
A maximum of nine quarter credit hours in a 45-credit hour program or 12 quarter credit hours in a 48 or more credit hour program may be awarded as transfer credit from other institutions. A written request for transfer credit must be made at the time of application for graduate student status, and will be evaluated on an individual basis by the RIT academic admissions review committee.
Bachelor's degree
Students must hold, or currently be completing, a bachelor's degree, or the U.S. equivalent granted by an accredited college or university. Original transcripts must be submitted to RIT for evaluation with certified English translation of transcripts required.
Academic performance
Students must satisfy standard RIT requirements for academic performance, approximately a 'B' average (3.0 on a 4.0) scale in undergraduate studies.
Undergraduate pre-requisites
Students must meet all appropriate undergraduate pre-requisites: Applicants to the Engineering masters programs should have an undergraduate bachelor's degree in the same discipline or area of engineering, or an area closely related to the area they wish to study. Applicants to the Networking and Systems Administration MS program should have a solid educational or employment record in networking, security and systems administration. Candidates for the MBA program must possess prerequisite knowledge and skills at the introductory course level in the following areas: algebra, probability and statistics, and basic computer literacy. Applicants to the MS Service Leadership and Innovation program should have a solid educational or employment record in any field upon admission evaluation.
Experience
Applicants must submit a resume (C.V) to demonstrate professional work experience in the desired area of study.
English Language Proficiency
All applicants to the master's degree programs are required to meet the English language requirement for graduate study at RIT by completing one of the following: Submit an official score from the Test of English as a Foreign Language (TOEFL) with a score of at least 550 paper based, 213 computer based, or 79 internet based. For information on the TOEFL, visit www.ets.org Submit an official score from the International English Language Testing System (IELTS) exam with a score of at least Band 6.5. For information on the IELTS exam, visit www.ielts.org. Students whose native language is English, or who have studied at the college or university level in the US or an English speaking country are still required to take the TOEFL or IELTS language exam due to a requirement by the Ministry of Higher Education in UAE as RIT is now accredited by the Ministry of Higher Education in UAE and is Internationally recognized. Students that do not meet RIT NY's and the UAE Ministry of Higher Education TOEFL or IELTS score requirement can enter our English Language Center prior to beginning the program