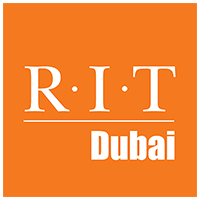 Rochester Institute of Technology
Masters of Science in Networking & Systems Administration
Trends in network communications unifying wired and wireless infrastructures, cloud computing, scalability, collaboration tools, block chain and security can only be fully utilized by a new breed of highly educated and technically proficient professionals who understand emerging communication technologies. Our international faculty at RIT Dubai have a strong research background in networking, cybersecurity and wireless communications. As PhD holders with strong industry and consulting experience, they are experts in their field and working with them will help broaden your horizons and skillsets in a range of areas.  From the Internet of Things to 5G and NFV, you'll learn how to evaluate market trends, evaluate vendors in industry and determine the impact of technology or your organization.
The MS in Networking and Systems Administration (NSA) is designed to provide both the knowledge and the technical skills needed to successfully compete in this exciting field. It addresses current and future issues and technologies in networking and systems administration through both theoretical and practical aspects.
The program explores organizational and technological issues including: enterprise scale networking, emerging network technologies, open source trends, LoRA, network processing, wireless, high performance computing, network programming, block chain, mobile ad hoc networking, cloud computing and security.



ADDITIONAL INFORMATION
Bridge course
Students must have solid backgrounds in computer programming (C++ required); in networking and systems administration theory and practice; and in statistics. Students whose undergraduate preparation or industrial experience does not satisfy these prerequisites can make up this deficiency through additional study. The graduate program director will make recommendations on prerequisite course work. Formal acceptance into the program may be possible, though the applicant must complete bridge program courses.
Bridge courses are not part of the required curriculum for the master's degree. Grades for these courses are only included in the student's GPA if courses are completed after matriculation. Bridge course work can be designed in a variety of ways. Other courses can be substituted, or courses at other colleges can be applied. Contact the graduate program director for approval.
Study options
This program may be completed on a full or part-time basis, through on-campus instruction and online learning. Students can complete the program in two years.
Required Credit Hours: minimum 30 hours
Accreditations:
The program is accredited by the Ministry of Education – Higher Education Affairs (MOE-HEA) and is licensed by the KHDA. According to Princeton Review and U.S. News & World Report, RIT's master's degree programs are ranked among the best master's degree programs in the United States of America.