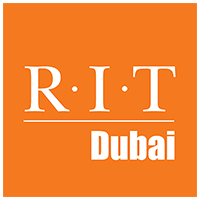 Rochester Institute of Technology
Bachelor of Science in Mechanical Engineering
Mechanical engineering, being the broadest among the core engineering disciplines, offers the students a wide range of career choices and opportunities. Its strong and broad technical foundation provides opportunities in engineering practice, management positions and research as well graduate studies.
The department of Mechanical engineering at RIT Dubai, established in 2010, has inherited more than 180 years of excellence from its mother program at the Rochester campus.
The program is designed to offer students a solid foundation in mechanical engineering fundamentals in addition to knowledge in a wide range of topics such as energy systems, air conditioning, hydraulic machines, design of machinery and system controls among other areas. The program is unique in its hands-on and co-operative training which prepares the students to graduate directly into their jobs as engineers and enhances their network with the industry which reflects positively on their future job opportunities.
The broad base and co-operative experience of the program cultivates the learning, thinking and problem-solving abilities needed to adapt, to develop and to exercise responsible leadership through times of rapid change.
The department offers Bachelor of science Degrees in Mechanical Engineering, and an undergraduate option in Energy and the environment. Dubai students have access to other options such as Automotive Engineering, Aerospace Engineering, and Bioengineering through the study abroad program and Rochester campus.
Required Credit Hours: minimum 129 hours
Accreditations:
ABET is a non-governmental organization that accredits post-secondary education programs in applied and natural science, "computing, engineering, and engineering technology
Approved by the Commission of Academic Accreditation
Established in 1976, the Ministry has a number of departments, including the CAA, which provides institutional licensure and degree for private universities