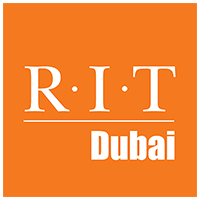 Rochester Institute of Technology
Bachelor of Science in Microelectronics Engineering
Semiconductor microelectronics technology remains important for the world economy. The semiconductor industry is a star performer in U.S. manufacturing. Fostering a vigorous semiconductor industry in our country is important for the nation's economic growth, long-term security, and the preparation and maintenance of a capable high-tech workforce. The Kate Gleason College of Engineering developed the first Bachelor of Science degree in microelectronics engineering in the U.S., and the college continues to provide highly educated and skilled engineers for the semiconductor industry. RIT-Dubai is able to provide this program to its students in 2 years of academics in Dubai + 3 years of academics in NY campus of RIT (including 1 year of Coop experience). In this format students complete the basics course work in the first two years at RIT-Dubai before transferring to the RIT New York campus to complete the last three years.
One of the great challenges in integrated circuit manufacturing is the need to draw on scientific principles and engineering developments from such an extraordinarily wide range of disciplines. The design of microelectronics circuits requires a sound knowledge of electronics and circuit analysis. Optical lithography tools, which print microscopic patterns on wafers, represent one of the most advanced applications of the principles of Fourier optics. Plasma etching involves some of the most complex chemistry used in manufacturing today. Ion implantation draws upon understanding from research in high-energy physics. Thin films on semiconductor surfaces exhibit complex mechanical and electrical behavior that stretches our understanding of basic materials properties.
Scientists and engineers who work in the semiconductor field need a broad understanding of and the ability to seek out, integrate, and use ideas from many disciplines. The program provides the broad interdisciplinary background in electrical and computer engineering, solid-state electronics, physics, chemistry, materials science, optics, and applied math and statistics necessary for success in the semiconductor industry.
Accelerated dual degree
A cross-disciplinary dual degree option is available. Students may earn a BS in microelectronics engineering from the Kate Gleason College of Engineering and an MS in materials science and engineering from the College of Science.
This unique option was inspired by trends involving convergence of advanced materials with nanofabrication and microelectronics in modern microdevices and systems. The five-year option requires the successful completion of 129 semester credits and includes a graduate thesis. One co-op is substituted for the graduate course work to make it an accelerated five-year option. A student may apply for admission to this option in the third year with a grade-point average of at least 3.0.
Required Credit Hours: minimum 129 hours
Accreditations:
The UAE Ministry of Education- Higher Education Affairs and is licensed by the KHDA