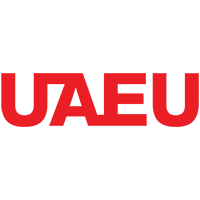 United Arab Emirates University
Bachelor of Accounting
The department offers one Bachelor's degree in Accounting. The program is designed to provide comprehensive accounting education for students interested in learning about preparation of businesses financial statements and how these are audited; use of accounting information for managerial decisions; use of advanced management accounting techniques for strategy implementation and performance management; and advanced accounting issues. The Accounting program is AACSB-Accounting Accredited, being the first in the GCC and MENA region and the 10th worldwide outside North America. The degree is also accredited by the ACCA which is one of the largest international professional accounting organizations that qualify professional accountants. This accreditation means our graduates are exempted from up to 50% of the examination papers that one has to take to become an ACCA certified accountant. Also, the Accounting program graduates can follow the postgraduate path through the Department's AACSB-Accounting Accredited Master of Professional Accounting (MPA).
Program Objectives
Effective communication skills.
Critical thinking skills to the analysis and solution of Accounting problems.
Positive contribution to teams, as members and leaders.
Ethical and social awareness at the local and global level.
In-depth knowledge in the field of accounting.
Program Learning Outcomes
Upon successful completion of this program, students will be able to:
Communicate effectively orally, using technologies to support the oral presentation of information where appropriate.
Communicate effectively in writing, select and use information technology where appropriate.
Apply appropriate technologies and techniques to the collection and analysis of information and derive appropriate conclusions for accounting problems.
Research, critically evaluate and interpret accounting information to accurately identify business problems and suggest solutions.
Demonstrate autonomy and responsibility in their work.
Apply teamwork skill and creativity in leadership and direction, appropriate to the context and level at which they are operating.
Demonstrate ethical reasoning in relation to accounting issues.
Develop an awareness of the civic responsibilities of the accounting discipline.
Demonstrate a comprehensive knowledge of key concepts across the breadth of accounting topics.
Utilize appropriate frameworks and theories from accounting to research and assess contemporary issues in the field and relate to allied (professional) fields where appropriate.
Required Credit Hours: 
minimum 120 hours