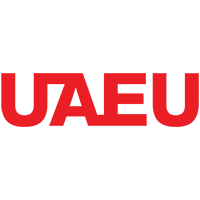 United Arab Emirates University
Bachelor of Business Administration
The Bachelor of Business Administration degree enables students to pursue a broad range of careers in business and government sectors with four specialty tracks: Entrepreneurship, Human Resources Management, Marketing, and Supply Chain Management. Driven by students' need to compete in a global job market, the Business Administration program is internationally accredited providing students with worldwide recognition of their prestigious academic degrees. The program is designed to help meet the growing and changing labor market needs of the UAE economy. The Business Administration curriculum equips students with core business skills including finance, accounting, and economics, and knowledge in all business functions. Students obtain a solid foundation in managerial and analytical skills in theory and in real-world business practice with an internship program. The program prepares students not only for careers in government and industry but also for graduate studies.
Program Objectives
Effective communication skills.
Critical thinking skills to the analysis and solution of business problems.
Positive contribution to teams, as members and leaders.
Ethical and social awareness at the local and global level.
In-depth knowledge in the specialist field of business.
Program Learning Outcomes
Upon successful completion of this program, students will be able to:
Communicate effectively orally, using technologies to support the oral presentation of information where appropriate.
Communicate effectively in writing, select and use information technology where appropriate.
Apply appropriate technologies and techniques to the collection and analysis of information and derive appropriate conclusions for business problems.
Research, critically evaluate and interpret information to accurately identify business problems and suggest solutions.
Demonstrate autonomy and responsibility in their work.
Apply teamwork skills and creativity in leadership and direction, appropriate to the context and level at which they are operating.
Demonstrate ethical reasoning in relation to business issues.
Develop an awareness of the civic responsibilities of business.
Demonstrate a comprehensive knowledge of key concepts across the breadth of business administration topics.
Utilise appropriate frameworks and theories from business administration to research and assess contemporary issues in the field and relate to allied (professional) fields when appropriate.
Required Credit Hours: 
minimum 120 hours
Required Credit Hours: minimum hours