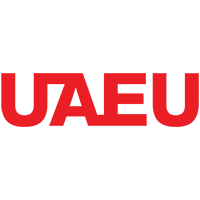 United Arab Emirates University
Bachelor of Management Information Systems
The Management Information Systems (MIS) program offered by the Business Administration Department prepares students for a successful career by equipping them with effective analytical and managerial skills. Information systems are integral parts of government and business organizations that drive change and innovation. With the advent of social media and mobile technologies, information systems play a key role in society. Building on the core business curriculum, the MIS program provides students valuable skills in using cutting-edge software tools used in modern organizations and knowledge in the areas of analyzing business needs, designing new systems, project management, database management, and gaining actionable intelligence from business data. The program facilitates students to advance in both MIS and business skills with seven baskets: MIS, Human Resource Management and Development, Accounting, Finance, Entrepreneurship, Supply Chain Management and Logistics, and Marketing. Students can choose either a pure MIS or mixing the MIS with any one of the seven baskets.
Program Objectives
Effective communication skills.
Critical thinking skills to the analysis and solution of MIS problems.
Positive contribution to teams, as members and leaders.
Ethical and social awareness at the local and global level.
In-depth knowledge in the specialist field of MIS.
Required Credit Hours: minimum 120 hours