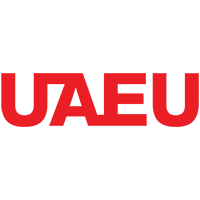 United Arab Emirates University
Bachelor of Education in Elementary Education
This program provides students with the knowledge, skills and dispositions to become highly qualified educators at the elementary school level. The study plan includes a combination of academic and professional coursework with field experience in the classroom that prepares graduates for teaching in the real world. The program gives the students the opportunity to select a concentration track within four areas of Elementary Education. These concentration tracks include English Language, Islamic Studies and Arabic, Mathematics and Science, and Social Studies and Civics.
Program Objectives
Understand the concepts, principles, theories, and research related to the development of children to construct learning opportunities that support individual students' development, acquisition of knowledge and language, and motivation.
Demonstrate knowledge of instructional strategies and media communication techniques based on knowledge of students, learning theory, subject matter, curricular goals, and community to assist students in developing critical thinking, problem solving, and performance skills.
Understand the formal and informal assessment strategies to plan, evaluate, and strengthen instruction that assist in promoting continuous intellectual, social, emotional, physical and health development of children in elementary schools.
Develop awareness of lifelong professional development, professional ethics and partnerships and collaboration with colleagues, stakeholders, parents and community at large.
Required Credit Hours: minimum 126 hours