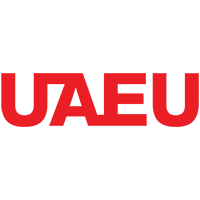 United Arab Emirates University
Bachelor of Education in Health and Physical Education
The Department of Physical Education at UAEU is committed to preparing students as successful teachers of health and physical education for all grades (K-12). Through their training in this program, students will make a valuable contribution to their society by serving as role models and lifestyle educators. Students will develop many competencies in a variety of movement skills, and in physical fitness as well as being capable of analyzing, synthesizing, and applying scientific knowledge to the practice of health and physical education. The Bachelor of Education in Health and Physical Education (HPE) at United Arab Emirates University can achieve this by enhancing the knowledge, skills, and dispositions of undergraduate HPE students.
Program Objectives
Teachers who possess and apply scientific knowledge in their area of specialization.
Highly-qualified HPE teachers to meet both the Ministry of Education and Abu-Dhabi Education Council needs and requirements.
HPE graduates who actively participate in various community health and physical activity programs.
HPE teachers who can serve as role models and demonstrate knowledge of health, physical education, and wellness.
Teachers who enthusiastically develop and execute research using various assessment methods that are technology-based to effectively measure and investigate health and wellness of individuals and society.
Required Credit Hours: minimum 126 hours