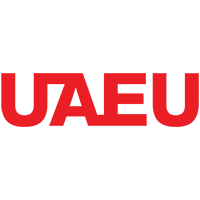 United Arab Emirates University
Bachelor of Education in Special Education
Special Education means specially designed instruction to meet the unique needs of individuals with special needs. The B.A. in Special Education is designed for students interested in providing services to individuals with special needs. This program provides students with the knowledge, skills and dispositions to become highly qualified special educators who can help students with special needs achieve a higher level of personal self-sufficiency and success in school and in the community. The study plan includes a combination of academic and professional coursework with field experience in the classroom that prepares graduates for teaching in the real world. The program gives the students the opportunity to select a concentration track within two areas of Special Education. These concentration tracks include mild/moderate disabilities and gifted and talented.
Program Objectives
Acquire thorough knowledge of the philosophical, historical, and legal foundation of Special Education.
Understand the diverse educational strengths and needs of all students with special needs.
Acquire knowledge of the unique strategies, instructional approaches, and assessment which will promote maximum learning and social and emotional growth in all students with special needs.
Establish a learning environment that supports the learning of all students.
Understand the cultural and social contexts in which students with special needs live and learn.
Gain communication skills needed to manage the complexities of teaching for learning in all educational settings.
Have commitment to high standards of ethical practices and professionalism.
Understand collaborative relationships and its value in fostering communication among schools, homes and the communities.
Required Credit Hours: minimum 126 hours