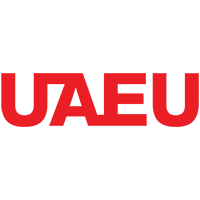 United Arab Emirates University
Bachelor of Science in Agribusiness
The Bachelor's Degree program in Agribusiness emphasizes the application of both business and economic principles to the issues confronting agribusiness firms. Students will have an opportunity to pursue a rigorous program of study in both agricultural sciences and business courses leading to a wide range of employment opportunities within agricultural related enterprises. The students are provided skills to examine domestic and global consumer interests and their impact on demand for food and agriculture products. Students will gain a basic foundation in business, marketing, finance, and accounting. They will specialize in marketing intelligence for agribusiness by supplementing coursework with market research that applies quantitative and qualitative research methods. Students will learn economic principles and strategies for both marketing and management of agribusiness by examining the efficient allocation of the country's scarce resources and profit maximization for producers.
Program Objectives
Provide students with important and new knowledge required for careers in agribusiness.
Prepare students for work in fields related to agribusiness or for advanced studies.
Develop students' professional skills needed for careers in agribusiness.
Develop students' general skills and desired attitudes.
Required Credit Hours: minimum 120 hours