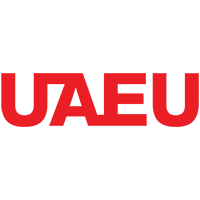 United Arab Emirates University
Bachelor of Science in Food Science
Food Science is concerned with the application of science and technology to the manufacturing, production, processing, packaging and distribution of safe and high quality nutritious food. The Food Science Bachelor Program is accredited by the Institute of Food Technologists (IFT), USA. Students joining this program will undergo a professional training in the five core disciplines of Food Science: Food Chemistry & Analysis, Food Safety & Microbiology, Food Processing & Engineering, Applied Food Science, and Success Skills. Graduates from this program are able to perform physicochemical analyses of foods, describe the quality and safety characteristics, and apply different processing technologies to produce and ensure safe and high quality food.
Program Objectives
To provide students with advanced knowledge in food science and related fields.
To train students to conduct basic and applied research that provides fundamental and applied knowledge about food science, and addresses the needs of the food technology profession and food industry stakeholders.
To train students to attain high level of competent and abilities including multiple task operation and communication skills.
Equip graduates with competencies in organization & team work and thoughts of ethical, social issues and respect for diversity.
Provide students with enhanced understanding of the national and global food sector and prepare them to work successfully in the wide range of governmental and non-governmental food control & legislation authorities and in industrial and commercial settings within the food sector.
Equip students with competencies in critical thinking, life-long learning and leadership.
Required Credit Hours: minimum 120 hours