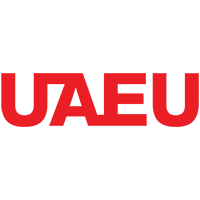 United Arab Emirates University
Bachelor of Veterinary Medicine
The bachelor of veterinary medicine program is the only one of its kind in the UAE. The program is five year long, after which, graduates will be qualified veterinarians. The student will receive veterinary basic sciences education and intensive clinical training sorted by animal species and specialized discipline.
Program Objectives
To enable the veterinary students to acquire knowledge, practical skills, and experience needed for a qualified veterinarian.
To enforce evidence base veterinary medicine and problem oriented problem solving methods.
To graduate veterinarians capable of providing superior animal health care, including disease investigation and prevention, at the individual and herd or flock level.
To meet the growing national needs for qualified veterinarians in the public and private sectors.
To demonstrate the achievement of the PLOs by the graduation time and enable graduates pursue higher academic degrees in veterinary medical sciences or other related sciences.
Required Credit Hours: minimum 152 hours