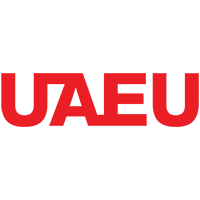 United Arab Emirates University
Bachelor of Science in Computer Engineering
Computer Engineering (CE) is a field of study that encompasses the fundamental principles, methods, and modern tools for the design and implementation of computing systems. This field spans and bridges topics in both electrical engineering (EE) and computer science (CS). Advances in technology are yielding smaller and higher-performance computer systems permeating into a wide range of applications, from communication systems to consumer products and common household appliances. A Bachelor of Science (BSc) in CE program should provide a balanced perspective on both hardware and software elements of computing systems, and on their relative design trade-offs as well as applications.
Program Objectives
The program graduates should be able to practice computer engineering to serve UAE industries, government agencies, and international industries.
The program graduates should have the necessary background and technical skills to work professionally in one or more of the following areas: VLSI design, embedded systems, network engineering, and robotics.
Within several years from graduation our alumni should have established a successful career in a computer engineering related field, leading or participating effectively in interdisciplinary engineering projects, as well as continuously adapting to changing technologies.
The program graduates should be prepared for admission to top graduate programs, reaching advanced degrees in engineering and related disciplines.
The program graduates should be well prepared for personal and professional success with awareness and commitment to ethical and social responsibilities, both as individuals and in team environments
Program Learning Outcomes
Upon successful completion of this program, students will be able to:
apply knowledge of mathematics, science, and computer engineering.
design and conduct computer-engineering experiments, as well as to analyze and interpret data.
design a computing system, component, or process to meet desired needs within realistic constraints such as economic, environmental, social, political, ethical, health and safety, manufacturability, and sustainability.
function effectively individually and on multidisciplinary teams.
identify, formulate, and solve computer-engineering problems.
discuss professional, ethical, legal, computer engineering and social issues and responsibility.
communicate effectively in writing and orally with a range of audiences.
explain the impact of computer engineering solutions in a global, economic, environmental, and societal context.
recognize the need for, and an ability to engage in life-long learning
discuss computer engineering contemporary issues.
use techniques, skills, and modern tools necessary for computer engineering practice.
Required Credit Hours: 
minimum 144 hours