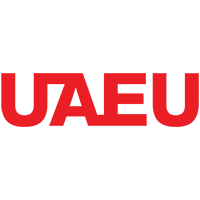 United Arab Emirates University
Bachelor of Science in Information Technology
Information Technology (IT) is becoming the cornerstone to any economy in the world. Since the spread of the Internet and communication applications in their diversified forms, IT became an integrated part of everyone's life in modern society. In UAE, IT plays a major role in the development of the society. Therefore, it is only natural to have the United Arab Emirates University offer a degree program in IT in its various specializations. The College of Information Technology offers a bachelor of science degree in Information Technology (BSc in Information Technology) in seven specialization tracks: Intelligent Systems (INSYS), Software Development (SWD), Information Security (SEC), Networking (NETW), E-Commerce (ECOM), Enterprise System (ENSYS), and Computer System Design (CSD). The Bachelor of Science in Information Technology is accredited by the Computing Accreditation Commission (CAC) of ABET, http://www.abet.org. Enrollment and degree awarded for the past five years are as follows: Enrollment: 2015-2016: 587, 2014-2015: 557, 2013-2014: 514, 2012-2013:478, 2011-2012:481 Degree awarded: 2015-2016: 68, 2014-2015: 46, 2013-2014: 60, 2012-2013:107, 2011-2012:127
Program Objectives
Attain leadership roles that promote the development of IT.
Demonstrate the highest standards of technical and ethical practice.
Apply skills and knowledge to contribute to the evolution of the IT sector to serve the community.
Acquire advanced competency levels in IT by engaging in continuous self-development, certification, and graduate studies.
Program Learning Outcomes
Upon successful completion of this program, students will be able to:
Apply knowledge of computing and mathematics appropriate to the discipline.
Analyze a problem, and identify and define the computing requirements appropriate to its solution.
Design, implement, and evaluate a computer-based system, process, component, or program to meet desired needs.
Function effectively on teams to accomplish a common goal.
Discuss professional, ethical, legal, security, and social issues and responsibilities.
Communicate effectively in written and oral forms with a range of audiences.
Analyze the local and global impact of IT on individuals, organizations and society.
Recognize the need for and engage in continuing professional development.
Use current techniques, skills, and tools necessary for computing practice.
Use and apply the current concepts and practices of the core information technologies.
Identify and analyze user needs and take them into account in the selection, creation, evaluation and administration of computer-based systems.
Integrate IT-based solutions into the user environment.
Discuss the best practices and standards and their application.
Create an effective project plan.
Required Credit Hours: 
minimum 130 hours