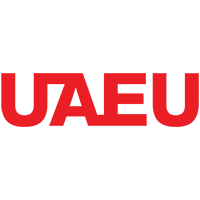 United Arab Emirates University
Bachelor of Science in Information Security
The BS in Information Security degree program is designed to develop expertise in the area of information and network security. The program main objective is to provide the management skills and technical knowledge needed to plan, acquire, operate, manage and evaluate an organization's information security operations. Students enrolled in this program are expected to pursue a plan of study to assure professional competence and breadth of knowledge in the field of information and network security. The emphasis of this program is on applying proven and innovative practices for building industry-standard secure systems, applications and networks. The program will go a long way toward meeting the growing need for information technology specialists with competence in IT in a broad sense along with relevant expertise in information and network security.
Program Objectives
Alumni will serve in UAE organizations of all sizes and employ their knowledge of information and network security, principles, theories, and applications in their job roles.
Alumni will be engaged in designing, analyzing, auditing, testing, implementing and acquiring information and network security solutions for their organizations.
Alumni will serve UAE society by being aware of the methodologies, techniques, tools and skills necessary for participating, competing and developing strong and cost effective information and network security solutions and products.
Alumni will be committed to the highest standards of ethical practice relevant to the information and network security profession.
Alumni will be able to encounter UAE market expectations with a set of professional skills including information and network security new technologies and tools, communication skills and team works.
Required Credit Hours: minimum 130 hours