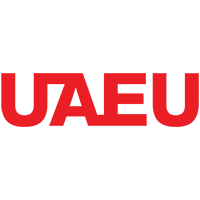 United Arab Emirates University
Bachelor of Law
Preface:
The role of law has increased in the world in general and in the Arabian Gulf region in particular. The significance of this role has expanded with the current events sweeping in the region which call for high level of competence to be capable of coping with the requirements of the national and international legislations applicable to disputes and matters concerning the UAE and the GCC. Driven by Abu Dhabi University's recognition of the importance of providing the local and regional community with outstanding graduates in various disciplines, the need arose to introduce the Bachelor of Law program at Abu Dhabi University which offers theoretical and practical legal courses in Arabic.
Why Study Law?
A law degree strengthen student's understanding of the role of law in the society, it raises student's appreciation for politics, governmental institutions and leadership, and develops student's critical thinking by raising important questions about changes and reforms. A law degree opens doors for students to work in law firms, to work as politicians, as society reformers, as researchers, as writers, or even as program or news presenters.
Program Mission:
The law program mission is to keep up with events, legal developments, modern legislation, and the current legal disputes, which require a high degree of legal professional students who are able to cope with national and international requirements which is of concern to the United Arab Emirates and the Gulf States and the world. The program uses scientific and practical ways that enable the student to be ready for the job market and to supply the local and regional community in various areas of law.
Program Objectives:
Develop students' legal scientific understanding of diverse legal topics.
Provide and promote the practical and professional aspect of the theoretical legal sciences to students.
Improve the intellectual abilities and skills of students.
Provide students with the essential skills to conduct scientific research adopting sound scientific methodologies.
Instill the spirit of lifetime learning in students.
Provide students with competitive skills in the job market to improve the efficiency of their institutional performance.
Equip students with the ideal values that a lawman should adhere to and communicate through Arabic and Islamic values.
Required Credit Hours: minimum 129 hours