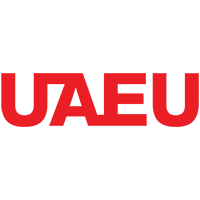 United Arab Emirates University
Bachelor of Science in Biology
The program in Biology is designed to provide students with a strong foundation in biological sciences, after which they can major in one of three concentrations: cellular and molecular biology, general biology, or ecological and environmental biology. The Department of Biology emphasizes early students' involvement in the learning environment, to ensure solid foundation of their theoretical and practical skills. Students are exposed to diverse methods of biological analyses in all three major areas. The program aims at graduating students who are intellectually apt and technically wise, as to provide biological solutions to current major challenges of everyday life.
Program Objectives
Develop proficiency of basic concepts in cellular and molecular biology, ecology and environmental sciences, and general biology.
Foster teamwork and improve oral and communication skills.
Foster a student-oriented research program that results in professional publications.
Embrace student-oriented teaching methods that nurture critical thinking abilities and apply their knowledge to solve theoretical and empirical real-life problems.
Prepare students for future job market and careers.
Required Credit Hours: minimum 120 hours