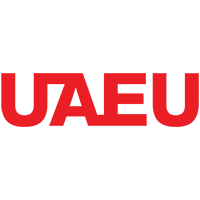 United Arab Emirates University
Bachelor of Science in Geology
The B.Sc. degree program at the geology department is offered for concentration tracks in Applied Geology and in Petroleum Geology. Fundamental principles in geosciences are provided to both tracks through theoretical, laboratory and fieldwork. At the specialization level, students of the applied geology track are given knowledge in disciplines focusing on applications related to economic geology and groundwater resources. In petroleum geology track, the emphasis is given to knowledge in hydrocarbon sources and exploration. The students of both tracks are also given adequate skills in geoinformatics and environmental analysis. Students receive training in research through both preparation of a research project at the final year of their education and participation in the research projects of the department. The preparation of students for work places in private or state companies and agencies is performed through internship, regular visits and projects.
Program Objectives
To serve the national interest by graduating students capable to work in the different domains of geosciences.
Prepare the students with sufficient knowledge of fundamental principles geosciences
Improve the students' capacity in research in order to prepare them for further postgraduate studies.
Required Credit Hours: minimum 120 hours