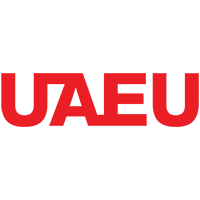 United Arab Emirates University
Bachelor of Science in Physics
The Department of Physics offers a rich and comprehensive program of study leading to the B.S. degree in Physics. The department aims at the training and graduating of specialists in physics to meet the manpower need for the country's development. The Department offers a well-designed and updated physics curriculum enabling the graduates to participate effectively in their work place or continue their postgraduate studies and conduct research. Physics students are required to take additional courses in mathematics, science, general education, and information technology to further develop their knowledge, background, and skills.
Program Objectives
Knowledge of fundamental concepts and theories in various fields of physics.
Disciplinary skills, abilities and competencies.
The right attitude and correct behavior towards Learning and National priorities.
Required Credit Hours: minimum 120 hours