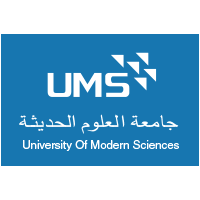 University of Modern Sciences
Business and Economics
About the College
The business offers comprehensive graduate and undergraduate programs in business administration as an avenue to leadership opportunity and professional advancement. it aims to provide opportunities for students to prepare for meaningful and stimulating careers in modern business enterprises and to establish a sound professional foundation upon which they may build towards positions of responsibility in business and industry in the uae and worldwide. at the business administration, students are exposed to an assorted set of academic disciplines of international prominence such as accountancy, financial management, corporate finance, business entrepreneurship, business administration, economics, mathematics and statistics, financial accounting and law. to accommodate the dynamic quality of modern business, the education provided is analytical in nature, utilizing a variety of modern teaching methods with emphasis on problem-solving techniques, case studies, simulations and other quantitative methods. the college also offers a rigorous executive-formatted weekend one year m.b.a. program to meet the educational needs of professionals. students graduating from the business administration college are hired by a wide variety of prominent employers, including those in the fields of public accounting, corporate accounting, and the government. the college houses international faculty of research-active members with world leading academic credentials and strong professional links with the business community. both the faculty and staff members of the college team work hand in hand to achieve the following objectives:
to provide state of the art of specialized business education.
to contribute to closing of the gap between business education, job opportunities and the required competencies by private and public sector organizations.
to equip our students with requisite knowledge, skills and attributes for outstanding leadership in the challenging local and global business environment.
to promote and maintain a business education that is continuously adaptive to the ever changing socio economic, technical, scientific, and cultural and development needs of the UAE and the region.
Academic Departments
5 Undergraduate Programs 4 Graduate Programs