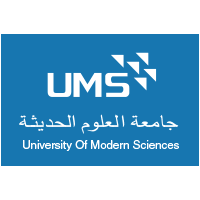 University of Modern Sciences
Mass Communication
About the College
The college of media and mass communication aims to qualifying students in journalism and public relations to be capable to face the challenges in the job market of the UAE, the Gulf region and Arab world by mastering effective communication skills and employing advanced media techniques.
The college has two programs: Journalism and public relations.
Journalism aims at showing professionals ability in dealing with the techniques of printed and electronic press. on the other hand, the public relations section aims at showing professional ability to deal with printed, visual, electronic and audio mass media production. It is possible for  graduates of media program to work in a wide variety of jobs depending on their major as follows:
journalism major – reporter, editor, photographer, journalist investigator, journalist producer and web designer.
public relations major – public relation manager, public relation researcher and media coordinator.
The section has two labs for journalism and public relation that have 50 apple mac computers provided with the most up to date programs to train the students. once the students cover 90 credit hours, they receive a program of intensive training for one whole semester in media, journalism and public relation institutions. the language of instruction is Arabic with great care to improve the English language of the students by offering 30% of the courses in English.
Academic Departments
2 Undergraduate Programs 0 Graduate Programs