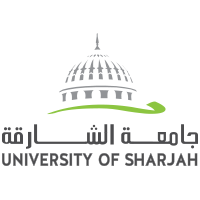 Engineering
About the College
Vision: To be recognized, nationally and internationally, among leading engineering colleges in teaching and learning, research, and community service. Its graduates will be valued for their knowledge, skills, commitment to excellence, ethics and leadership.
Mission: The College is dedicated to preparing graduates to solve complex problems in a professional, ethical, and socially responsible manner, through:
1.Providing high quality and relevant programs at the undergraduate and graduate levels.
2.Conducting advanced and sustainable research that provides innovative solutions to real problems towards the enhancement of quality of life.
3.Offering quality community service.
Goals: The College of Engineering has three goals:
1.Teaching and Learning Provide students with quality educational programs that are consistent with national and international standards, designed to give them a strong grasp of their chosen discipline to develop their intellectual capacities and transferable skills. This will enable them to succeed in their career and to contribute effectively to the engineering profession.
2.Research and Scholarship Promote creative research and scholarship and disseminate knowledge that contributes to the advancement of technology and provide opportunities to pursue graduate degree programs.
3.Community Service Serve as an effective source of engineering expertise for the region by developing effective links with regional communities and organizations and offering a range of scientific and continuing educational opportunities, with emphasis on the
Academic Departments
8 Undergraduate Programs 6 Graduate Programs