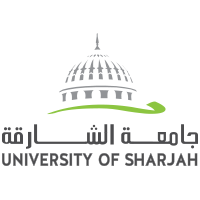 Bachelor of Science in Petroleum Geosciences and Remote Sensing
Vision
The program aims to be recognized in the region in providing highly qualified graduates who can address the rapid technological challenges of the future.
Mission
he program is committed to graduate highly qualified professionals equipped with latest knowledge in Petroleum, Geosciences and remote sensing areas and skills who can contribute to the economic development of the United Arab Emirates and the region.
Program Goals
1. Provide students with the knowledge and skills, including problem analysis, solving, and design, necessary for a successful career in Petroleum Geosciences and remote sensing. 2. Equip students with skills of critical thinking, teamwork, leadership and communications, and use them to solve complex problems in Petroleum Geosciences and remote sensing. 3. Prepare students to develop knowledge using modern design tools and new technologies in sciences and learn through appropriate lifelong education processes. 4. Prepare students to be admitted to and succeed in graduate study in internationally recognized universities.
Program outcomes
Upon successful completion of the B.Sc. in Petroleum Geosciences and Remote Sensing program the student will have the ability to: 1. Identify, formulate, and solve petroleum, geosciences and remote sensing problems. 2. Apply fundamental principles and concepts of geosciences and remote sensing in theoretical and practical situations. 3. Employ modern technologies and established IT skills to collect, interpret, and present geological data. 4. Implement independent experiments under guidance using to the appropriate research methodologies. 5. Work effectively, responsibly and safely in an individual or team context. 6. Communicate information concisely and accurately using written, visual, and verbal means appropriate to the situation. 7. Actively engaging in professional development and life-long learning activities. 8. Model geosciences related components to meet economic, environmental, social, political, ethical, health and safety needs.
Career Opportunities
Graduates from the PGRS will find employment opportunities covering a wide spectrum mainly in petroleum sectors. Geoscientists are in high demand in many oil and gas industries, mineral and water exploration, geo-imaging and remote sensing, natural risks management, environmental monitoring, forensic geosciences and archaeological excavation and preservation , as well as research positions in industry and government laboratories. Problem-solving techniques learned in the petroleum geosciences curriculum create opportunities for continued educational pursuits and/or higher graduate study in geosciences.
The main potential employers and probable outlets for Geoscientists in the UAE are:
National and international oil and gas companies such as ADNOC, ADMA and ADCO, ENOC, Dubai Oil and gas, Exxon Mobil, Shell, BP, Total and Schlumberger.
Governmental agencies with activities related to soil, water, energy, and environment; such as Ministry of Environment and Water, Ministry of Energy, Abu Dhabi and other Environmental Agency as well as Municipalities in all the Emirates.
Academic and educational institutions.
Civil Engineering Bureaus, construction companies and cement and rock quarries industry at both large and small scale entrepreneurs.
Police authority in forensic laboratories.
Archaeological and Heritage Museums.