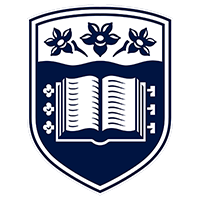 University of Wollongong in Dubai
Master of Business in Innovation & Entrepreneurship
The Master of Business (Innovation & Entrepreneurship) program provides a combination of innovation and entrepreneurial knowledge and is designed for managers or those aspiring to pursue a career in innovation-related roles especially in government, business and non-profit organisations. The program will enable you to experience a world of innovation and entrepreneurship which forms an integral part of an organisation's success. The course is aimed at individuals with an entrepreneurial mindset, entrepreneurs already running their own businesses or employees in large organisations wishing to foster a culture of innovation and creativity.
Industry focused
The MBus (I&E) program has been designed in conjunction with key industry stakeholders to equip graduates with the required business foundation knowledge in innovation and entrepreneurial skills to lead and manage the process of innovation and entrepreneurship. Our compulsory professional practice based research project will allow you to investigate a problem relevant to Entrepreneurship and Innovation, giving you a real world understanding and the opportunity to develop and apply the skills you have learnt throughout your postgraduate degree.
Globally accredited, locally relevant
Because we're licensed by the UAE Ministry of Education - Higher Education Affairs, through the Commission of Academic Accreditation, our students and graduates can be assured that our degrees are recognised throughout the UAE and internationally. All MBus programs are quality assured by UOW Australia, which is registered with the Australian Tertiary Education and Quality Standards Agency (TEQSA), the national regulator of higher education in Australia. Upon graduation, students can choose either a degree certificate from UOWD or a degree certificate from the University of Wollongong Australia
Double specialisation
The Master of Business program also offers specialisations in Human Resource Management, Financial Management, Marketing, International Business and Management. If you decide you would like to complete two MBus specialisations when you enrol at UOWD, there are arrangements in place that mean you can do this in in minimal time. Connect with us to find out more.
Career Opportunities
The MBus (I&E) program will provide you with the leadership skills, tools and technical skills to lead and manage the process of innovation within organisations. Required Credit Hours: minimum hours