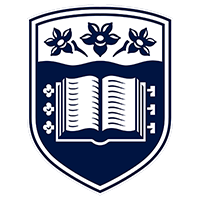 University of Wollongong in Dubai
Doctor of Philosophy
The Doctor of Philosophy (PhD) program at the University of Wollongong in Dubai combines research skills training with exposure to the latest business intelligence and original theoretical studies, to help you develop as a 'professional researcher'. The program enables you to critically evaluate existing knowledge, use research to explore important questions in your chosen field, and thus create new knowledge and effectively apply research findings in an academic setting.
Course Overview
The PhD will help you develop an understanding of contemporary business issues and define an appropriate research question. It will enable you to plan your research realistically and to select, justify and implement appropriate ethical research methods in order to produce a high standard of original research. The program also incorporates a period of coursework, which enables you to master a range of relevant research approaches and methods, and provides you with up-to-date knowledge on the context of your chosen field of study.
Career Opportunities
PhD students at University of Wollongong in Dubai are generally looking for an academic career in a University or College, a career in a research agency or organisation, or in a specialist research section of a large government or business operation. The expanding domestic higher education sector is increasingly seeking research-active academics who have doctoral level qualifications and there are a growing number of opportunities for high-level research professionals.