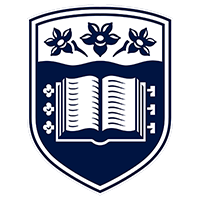 University of Wollongong in Dubai
Bachelor of Science in Computer Science
Computer scientists design and write programs for computer applications; these applications are significant and varied, including computer systems to control machinery, the analysis of stock market trends, games design, visualisation of chemical reactions, neural network design, robot navigation, and many other business and industrial applications. If you have an interest in understanding, developing and applying new computer-based technologies, the Bachelor of Computer Science program can help you develop the skills to become part of this growing industrial sector. At UOWD the Bachelor of Computer Science (BCompSc) degree will provide you with a strong foundation in computing and allow you to pursue specialisations by selecting specific electives 
or
 majoring in areas such as Digital Systems Security and Multimedia and Game Development.
Career Opportunities
The degree prepares graduates to become effective knowledge workers in today's information economy. There is a strong demand for computer science professionals, both regionally and globally and graduates of the BCompSc program enter professions such as:
Software Developer
Systems Analysts
System Architect
System Administrators
Designers of Business Systems
Database Programmers
Technical Writers
Network Managers
IT Consultants.
Required Credit Hours: minimum hours