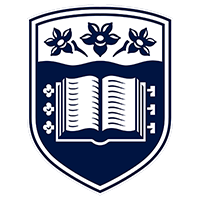 University of Wollongong in Dubai
Master of Information Technology Management
The Master of Information Technology Management (MITM) program is for IT graduates and professionals who want to develop the skills needed to be part of an increasingly dynamic information technology industry. The program will enable you to understand and implement the latest advances in digital technology to deliver competitive advantage in a commercial setting. At UOWD, the MITM program focuses on the strategic application of technology by integrating IT with fundamental business concepts and functions, enabling you to make the best business-technology decisions appropriate to the commercial environment. It will equip you with the knowledge and skills necessary to anticipate, manage and deliver technological advances, ensuring you stay at the forefront of this constantly evolving industry.
Career Opportunities
There is a rising demand across all business sectors for IT experts who can automate organisational processes utilising the latest innovations in technology. Students and graduates of the MITM typically work in occupations such as:
IS Managers
Systems Analysts
Senior Programmers
Network Managers
Project Managers
Database Administrators
Telecommunications Managers
Internet Architects
Data Centre Managers
Web Developers
Security Specialists.