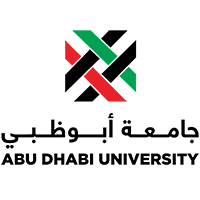 Master of Business Administration in Aviation Management
DESIGNED BY AVIATION EXPERTS AND PROFESSIONALS In addition to the managerial skills provided by the MBA program, this concentration equips the students with specific skills in: Graduates will be able to:
Airline and airport operations
Aviation regulations, safety, and quality management systems
Aircraft fleet strategy

Assess airport ownership models and management structures.
Evaluate airport economics and financial arrangements.
Analyze the legislative framework and primary means of assessing and ensuring airport operator provides a safe environment for aircraft operations.
Investigate and explore management of terminal and apron operations.
Analyze the environmental impact of the airport operations on the community.
Explain the purpose of airport emergency planning.
Compare the main manufacturer of aircraft in the past & in business today & the model types they build.
Contrast Demonstrate an understanding of the technical & operational capabilities & their specifications of modern aircraft being build & flown today.
Critique current types of aircraft, their business, and commercial contribution to airline operations.
Formulate strategies for assessing a new aircraft type & its relevance for commercial application in an airline or operator.
Explain how regulations have developed since post WW2 & the role of the ICAO.
Compare regulations followed in each region & the need for regulatory authorities such as the FAA, EASA & the GCAA
Assess responsibilities of Aviation Managers to ensure adherence to Civil Aviation Regulations (CARs).
Formulate strategies for a corporate regulatory compliance culture using Safety Management Systems (SMS) & Quality Management Systems (QMS) to assist in meeting the regulations.
Required Credit Hours: minimum hours