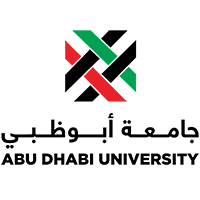 Bachelor of Business Administration in Marketing
There has never been a more exciting time to be a marketing practitioner, as digital and social media merge with traditional communication methods, changing the way businesses operate.
Effective marketing is essential to every successful organization. This program is a stepping stone to an exciting career across a range of disciplines including branding, customer relationship marketing, international marketing, advertising and sales.
You will learn how to analyze consumer markets and buyer behavior, develop, implement and evaluate marketing strategies, study e-marketing and the use of social media and become a marketing professional who can confidently lead innovative marketing campaigns within a business environment.
Common across all specializations in the Bachelor of Business Administration programs are courses that will provide you with a solid foundation to communicate effectively, understand legal, social, professional and ethical responsibilities in a business environment, apply analytical and critical thinking to business issues, use information technology effectively and understand the dynamics of a complex global business environment
Required Credit Hours: minimum 120 hours
Accreditations:
Entry Requirements
The following documents are required for admission
Completed online application form. A certified copy of official general secondary or high school certificate or its equivalent. The Original Equivalency letter issued by Ministry of Education in the UAE (applicable to international certificates). A recent passport sized photographs. A copy of a valid passport (and residence visa, if resident in the UAE). A copy of UAE National ID Card (if resident in the UAE). The official score report either: Academic IELTS(5.0), iBT TOEFL(61) or ITP 500 (taken at KG or Amideast Institute only). The official transcripts and course syllabi from other universities for credit transfer. Proof of eleven years of schooling required for students applying with IGCSE/GCSE subjects. Non-refundable application fee (online payment).