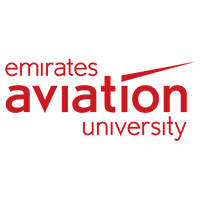 Emirates Aviation University
Master of Science in Psychology
A  part-time  blended  learning  MSc  –  Psychology.  The  classroom  based  element  of  the programme  is  taught  by  Coventry  University  staff  at EAU  Dubai  campus,  and  this  will  be combined with elements of on line learning.  
Why enrol on this programme?
The programme is a conversion path intended for graduate students whose first degree was in a  (relevant)  subject  other  than  Psychology.  The programme  provides  knowledge  and understanding of the core areas in psychology and confers eligibility for the Graduate Basis for Chartered Membership  (GBC)  with  the  British  Psychological  Society  (BPS  –  providing students obtain an overall mark of 50% or above).
The educational experience enables students to improve their knowledge of Psychology; the course is academically challenging and provides a comprehensive foundation of psychological theory and research, offering insights into behaviour from a variety of perspectives. There are many opportunities  for  students  to  practice  and  apply  these  skills  with  an  emphasis  on increasing confidence and competence.  Programme Delivery
Required Credit Hours: minimum hours