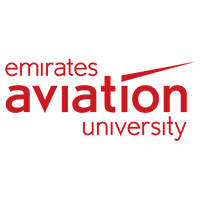 Emirates Aviation University
Bachelor of Science (Honours) in Optimisation & Statistics
This programme provides a core set of skills in mathematical and statistical modeling, finance, operations research and optimization. The programme allows a much broader choice of specializations, with a strong strand of operations research aligned to the interests of airline industry, police department and other companies where planning and scheduling of resources and staff is vital.
Why enrol on this programme?
Upon successful completion of this programme, graduates will be well suited to work within planning, revenue optimization, scheduling, risk management, business forecasting and simulation.
Accreditation
The Applied Bachelor in Optimization & Statistics is a dual award programme conferred by Emirates Aviation University and Coventry University, UK.
Career Prospects
The skills developed on the programme are highly sought after, in many different careers in business, finance, the civil service and accountancy and other occupations encompassed in two main industrial sectors: the sector of Business, Administration and Financial Services, and the sector of Utilities and Infrastructure (according to ISCO-08: International Standard Classification of Occupation). Required Credit Hours: minimum hours