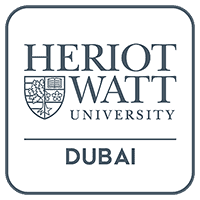 Bachelor of Arts in Business Management
As the modern business world becomes increasingly complex, understanding the fundamental way in which businesses and organisations operate - how they develop their strategies and take key decisions - is vital. Our Business Management programmes help you to examine businesses and organisations; understand their structures and workings, people and decision making processes; and then relate the theory to actual business situations to prepare yourself for the real world. You'll develop valuable communication, problem solving and teamwork skills, and our programmes also offer relevant hands-on experience. All Business Management degrees provide a strong grounding in the principles of modern business management and also introduce the more functional areas of business and management. Business Management students choose from a range of business oriented courses which allow students to tailor their degree to meet their career needs and aspirations.
Accreditation
In accordance with our normal practice our professionally orientated programmes are designed to meet the educational requirements for membership of relevant professional institutions. In addition to recognition within Malaysia, we seek accreditation by the relevant UK or international professional bodies in accordance with their standard procedures.
Teaching and Assessment
Teaching is delivered through a combination of lectures, tutorials and project work. Course assessment is generally based on either coursework or an exam at the end of the semester, or a mixture of the two at the end of the semester or academic year.