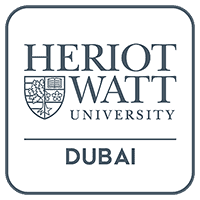 Master of Science in Logistics and Supply Chain Management
Logistics is the term widely used in business to describe the range of activities associated with the movement, storage and handling of materials. The discipline has been revolutionised over the years and has come to be regarded as a key determinant of business competitiveness. Companies have substantially improved their performance not only by overhauling their internal logistics, but also by managing their supply chain more effectively. These developments have created a sustained demand for well qualified logistics and supply chain managers throughout many sectors. The Dubai Government recognises the economic importance of logistics, not only locally but to the Middle East and North Africa (MENA) region and beyond. Recent industry reports have highlighted the fact that the UAE is a major global logistics hub, with an estimated one third of the world's logistics activity passing through the region. Our MSc Logistics and Supply Chain Management programme examines current practices, trends and issues in these two disciplines. Students study the management philosophies, decision-making processes and analytical techniques used by logistics professionals. The programme provides students with both specialist knowledge of logistics and supply chain management and a basic training in related business disciplines. This programme is accredited by the Chartered Institute of Procurement and Supply (CIPS). For students who already hold a good qualifying degree, the programme aims to provide:
A broad-based introduction to logistics management teamed with an awareness of the integrated role of logistics in organisations.
The skills necessary to manage logistical and supply chain processes.
Access to current practice as presented by leading practitioners.
An awareness of the interrelationship between logistics and the environment.
Insights into future trends in logistics and the supply chain.