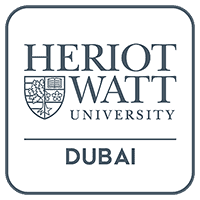 Master of Science in Logistics and Supply Chain Management with Lean Six Sigma
Lean Six Sigma is considered as a World Class Process Excellence programme in over 60% of the Fortune 500 companies and hence this course will develop Logistic and Supply Chain leaders of tomorrow. Where there is waste there is need for lean process. Where there is dysfunction within logistics functions, Six Sigma probes to expose problems and prescribe solutions. Moreover, there is clear evidence that a number of professional jobs in the Logistics and Supply Chain global market seek qualifications on Lean and Six Sigma for achieving and sustaining competitive advantage. The successful completion of the course can be used as a fast track mechanism for gaining professional qualifications to accreditation by the Chartered Institute of Logistics and Transport (CILT). The programme will allow students to develop a solid understanding of Lean Six Sigma methodology through an understanding the Fundaments of Lean Six Sigma and Quality Management and Engineering, yet also develop skills within Logistics and Supply Chain Management though, for example, Global Purchasing and Supply, Freight Transport and Warehouse Management, and Strategies for Managing Supply Chains. Graduates from this degree should be able to:
Demonstrate a critical understanding of the features, boundaries, terminology and conventions of logistics and six sigma.
Apply state-of-the-art concepts, methods, principles, tool and techniques relating to quality and process improvement for all sorts of organisations in a global context.
Identify, conceptualise and define new problems and issues associated with practice, innovation and implementation of processes and techniques central to both disciplines.