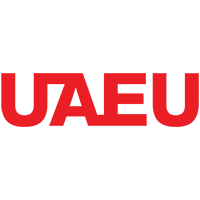 United Arab Emirates University
Bachelor of Science in Mechanical Engineering Minor in Aerospace Engineering
Aerospace Engineering is considered to be a natural extension of Mechanical Engineering and pursuing the minor in this area will hence give the chance to ME students to have some good knowledge in this vital area that will enable them to effectively engage in Aerospace Engineering industry both in UAE and abroad. The Aerospace industry is booming in UAE in general and in Al Ain in specific. This is why it becomes necessary to have qualified national graduates in Mechanical Engineering who are equipped with good foundations in Aerospace Engineering. Evidence on this is the interest shown recently by one of the main industrial companies in the area of Aerospace Engineering in UAE, namely Mubadala/Strata, where they approached UAE University and showed interest and willingness to support a minor program in Aerospace Engineering at the Mechanical Engineering Department.
Program Objectives
To develop engineers who are broad-based in aerospace technical knowledge and aerospace engineering applications.
To produce graduates who are able to solve problems and/or design products and services which are of importance to the aerospace industry in UAE.
To produce graduates who have specific technical skills and soft skills (communication skills, collaboration skills, problem solving skills, and work ethic) necessary to the aerospace industry.
Required Credit Hours: minimum 18 hours