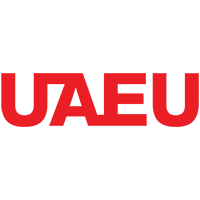 United Arab Emirates University
Bachelor of Science in Communication Engineering
The Communication Engineering program is dealing with the development and operation of communications technology including telecommunications. The Communication Engineering program is designed to provide students with a strong foundation in communication engineering through lectures and laboratory work. Graduates are prepared for responsible engineering positions in design, development, research, applications, and operation in the fields of communication and telecommunication. The curriculum is built around strong basic courses in mathematics, physics and engineering science. This is followed by a set of core courses covering the breadth of the program such as circuits, electronics, electromagnetics, digital logic, signals and systems, control, microprocessors, and fundamentals of communication systems. The Communication Engineering undergraduate program in the College of Engineering at the United Arab Emirates University is accredited by the Engineering Accreditation Commission of ABET. 
Program Objectives
PEO-1: Have distinguished careers in communication engineering and related fields and perform leadership roles to serve the industry and the community.
PEO-2: Achieve industry goals related to communication engineering by using innovative ideas and adopting emerging technologies.
PEO-3: Incorporate teamwork, communication, and interpersonal skills to be productive in multidisciplinary environments with awareness of ethical and social responsibilities.
PEO-4: Continue to develop their knowledge and skills through, graduate studies, continuing education, and training.
Required Credit Hours: minimum 147 hours