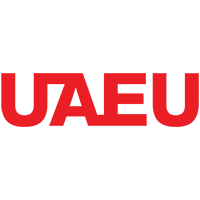 United Arab Emirates University
Bachelor of Science in Electrical Engineering
The Electrical Engineering program is designed to provide students with a strong foundation in Electrical Engineering through lectures and laboratory work. Graduates are prepared for responsible engineering positions in design, development, research, applications, and operation in all fields related to Electrical Engineering. The curriculum is built around strong basic courses in mathematics, physics and engineering science. This is followed by a set of core courses covering the breadth of the program, such as circuits, electronics, electromagnetics, digital logic, signals and systems, control, microprocessors, electric energy conversion, power systems, and computer programming. The Electrical Engineering undergraduate program in the College of Engineering at the United Arab Emirates University is accredited by the Engineering Accreditation Commission of ABET.
Program Objectives
PEO-1: Have distinguished careers in electrical engineering and related fields and perform leadership roles to serve the industry and the community.
PEO-2: Achieve industry goals related to electrical engineering by using innovative ideas and adopting emerging technologies.
PEO-3: Incorporate teamwork, communication, and interpersonal skills to be productive in multidisciplinary environments with awareness of ethical and social responsibilities.
PEO-4: Continue to develop their knowledge and skills through, graduate studies, continuing education, and training.
Program Learning Outcomes
Upon successful completion of this program, students will be able to:
(a) Ability to apply knowledge of mathematics, statistics, science and engineering principles. The mathematics knowledge includes linear algebra, vector algebra, partial differential equations, complex analysis, and probability.
(b) Ability to design and conduct experiments safely, as well as to analyze and interpret data.
(c) Ability to design electrical components, systems or processes to meet desired specifications and imposed constraints such as economic, environmental, social, political, ethical, health and safety, manufacturability, and sustainability.
(d) Ability to work in teams including multidisciplinary teams.
(e) Ability to identify, formulate and solve problems encountered in the practice of electrical engineering.
(f) Understanding of professional and ethical responsibility.
(g) Ability to communicate effectively orally and in writing.
(h) Ability to understand the impact of engineering solutions in a global and societal context.
(i) Recognition of the need for, and an ability to engage in life-long learning.
(j) Knowledge of contemporary issues.
(k) Ability to use the techniques, skills, and modern engineering tools necessary for electrical engineering practice.
Required Credit Hours: 
minimum 147 hours