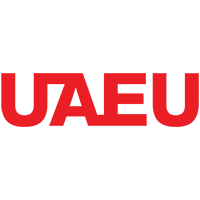 United Arab Emirates University
Bachelor of Science in Mechanical Engineering
Mechanical engineering is one of the broadest and oldest branches of engineering and can require work that ranges from the design and manufacture of very fine and sensitive instruments with micro and nano scales, to the design and fabrication of huge power plants. The ME program emphasizes a fundamental approach to engineering in which the student learns to identify needs, define problems and apply basic principles and techniques to obtain a solution. This philosophy is incorporated in the classroom lectures, laboratory activities, design projects and research. ME graduates are expected to deal with moving devices and complex systems. Students learn about materials, design, manufacturing, solid and fluid mechanics, thermodynamics, heat transfer, control, and instrumentation, to understand mechanical systems. Specialized ME subjects include energy conversion, energy management, air conditioning, turbumachinery, composite materials and materials processing, combustion, fracture mechanics, selected topics in mechatronics and vibration, control engineering, introduction to robotics, selected topics in manufacturing and design, maintenance engineering, biomechanics and selected topics in bioengineering. The Mechanical Engineering undergraduate program in the College of Engineering at the United Arab Emirates University is accredited by the Engineering Accreditation Commission of ABET.
Program Objectives
Our graduates will be be creative and self-motivated engineers, able to mentor others and to achieve advancements in their areas.
Our graduates will be qualified to achieve the goals of industry which will be recognized through the periodic promotions, leadership, reputation and additional responsibilities.
Our graduates will be expected to disseminate and implement codes of ethics and professional practice guidelines in resolving ethical dilemmas in their workplace.
Our graduates will possess the entrepreneurial abilities that qualify them to lead diverse and healthy economy and create a culture of innovation in their workplace.
Program Learning Outcomes
Upon successful completion of this program, students will be able to:
(a) an ability to apply knowledge of mathematics, science, and engineering sciences.
(b) an ability to design and conduct experiments, as well as to analyze and interpret data
(c) an ability to design a system, component, or process to meet desired needs within realistic constraints such as economic, environmental, social, political, ethical, health and safety, manufacturability, and sustainability
(d) an ability to function on multidisciplinary teams.
(e) an ability to identify, formulate, and solve engineering problems.
(f) an understanding of professional and ethical responsibility.
(g) an ability to communicate effectively.
(h) the broad education necessary to understand the impact of engineering solutions in a global, economic, environmental, and societal context.
(i) a recognition of the need for, and an ability to engage in life-long learning.
(j) a knowledge of contemporary issues.
(k) an ability to use the techniques, skills, and modern engineering tools necessary for engineering practice.Use the techniques, skills, and modern engineering tools necessary for engineering practice.
(l) a recognition of the need for and an ability to engage in entrepreneurial activities.
Required Credit Hours: 
minimum 147 hours