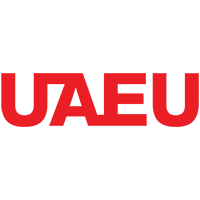 United Arab Emirates University
Bachelor of Arts in English Literature
English is one of the most widely spoken languages and is rapidly becoming the international language of the world. The English Literature Department integrates English language and literature to help second language learners expand the boundaries of their future careers. The students' ability to read , analyze and criticize different texts in English and their knowledge of Western culture prepare them to be engaged in a post- globalized work-market in a variety of areas. Moreover, an awareness of informal and analytical writing strategies in English can also provide students with a wide range of skills which can be used in future studies, work, industry and business. The Department of English offers a Major degree tailored to fulfill the needs of Arab learners pursuing work opportunities in public and private sectors. Besides mastering language skills, students become proficient in the historical, sociological, political, psychological and cultural contexts out of which English/American literature has grown. This comprehensive pedagogical approach is supplemented with Minors in writing skills, theatre studies, film / cinema studies, English language and Literacy and Fine Arts.
Program Objectives
Read and discuss a substantial number of complex works of literature and criticism in English.
Write a substantial number of analytical as well as informal assignments in English.
Interrogate the relationships between literary works and their historical and cultural contexts.
Investigate the connections made by literature between individuals, across boundaries of time and space.
Required Credit Hours: minimum 120 hours