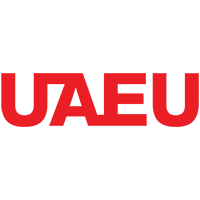 United Arab Emirates University
Bachelor of Arts in English Literature Minor in English Language and Literacy
Completion of the English Language and Literacy Minor will increase the employability of graduates by supporting their language learning and advancing their acquisition of verbal (speaking and listening) and textual (reading and writing) literacy in English in ways that complement any major degree. The Minor will provide a rigorous, university-level forum for students who wish to develop higher-level English skills for personal or employment purposes, but who do not wish to follow specialized courses in English Literature, Translation or Linguistics. However, the Minor will complement and enhance those and other majors in its emphasis on facility in language in preparation for professional life.
Program Objectives
Increase communicative proficiency and accuracy.
Present, orally and in writing, referenced works of scholarly/professional merit.
Develop textual and cultural literacy.
Apply language corrective/maintenance strategies to address limits of knowledge.
Program Learning Outcomes
Upon successful completion of this program, students will be able to:
Demonstrate comprehension and appropriate use of core university-level vocabulary
Demonstrate comprehension of written/spoken texts addressed to a college-level audience.
Produce written and oral presentations consistent with fluency and coherence expectations found at the college/professional level.
Demonstrate the ability to work collaboratively and individually to learn, create and exhibit knowledge.
Address impediments to effective communication
Required Credit Hours: 
minimum 18 hours
Required Credit Hours: minimum hours