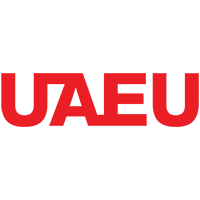 United Arab Emirates University
Bachelor of Arts in English Literature Minor in Fine Arts
The Fine Art Minor includes six courses. These courses introduce students to both the theory and practice of visual art.  The sequence mixes studio and study classes, so that students gain an understanding and appreciation of history and appreciation of the context, background, situation and frontiers of visual communication. The courses provide exposure to the great traditions of Islamic and Arabic art, Eastern, African, and Western art, as well as cross-cultural ideas and values. Students also gain hands-on experience in the production of artifacts. Employment opportunities include graphic design, web design, industrial design, museum administration, and arts management.
Program Learning Outcomes
Upon successful completion of this program, students will be able to:
Demonstrate an awareness of the history of visual communication.
Identify various theories of and practices of visual communication.
Evaluate various theories and practices with regards to cultural and historical contexts.
Apply theoretical knowledge to the production of original art works.
Demonstrate critical awareness of visual communication and its uses in various cultural contexts.
Required Credit Hours: minimum 18 hours