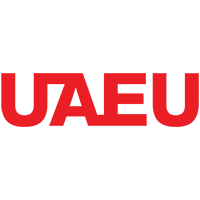 United Arab Emirates University
Bachelor of Arts in History
The History major provides students with a broad background in the historical trends which have shaped the modern world and led to the development of a contemporary society, culture and politics in the Islamic world and the United Arab Emirates. The aim of the History major is transmit knowledge and understanding of history and to promote awareness of the past and to open minds to the possibilities of the future. Students who are studying history are expected to learn not only basic facts of history, but also the contemporary methodologies that historians use to reconstruct and interpret the past, in order to better understand the present and the future.
Program Objectives
Understanding of both the scientific methods and literary values of history.
Knowledge of the historical forces shaping the past, present and future world.
Capacity to analyze historical sources and arguments.
Ability to express ideas and judgment independently in intellectually coherent and elegant writing.
Program Learning Outcomes
Upon successful completion of this program, students will be able to:
Define historical methodologies.
Use historical knowledge to demonstrate an understanding of his/her own social system and those of others.
Explain the historical forces shaping the current Arab world and particularly the Gulf region.
Demonstrate ethical reasoning in relation to historical issues.
Explain, using examples, the importance of change and continuity over time.
Analyze the causes of the rise and fall of a particular culture.
Examine the content of a particular document or historical text and present objectively an independent analysis of its background and effect.
Communicate effectively in both oral and written form to various audience.
Required Credit Hours: 
minimum 120 hours